Anti-drone radars ready for 'mass deployment' in Taiwan, says vendor
Feb 25, 2023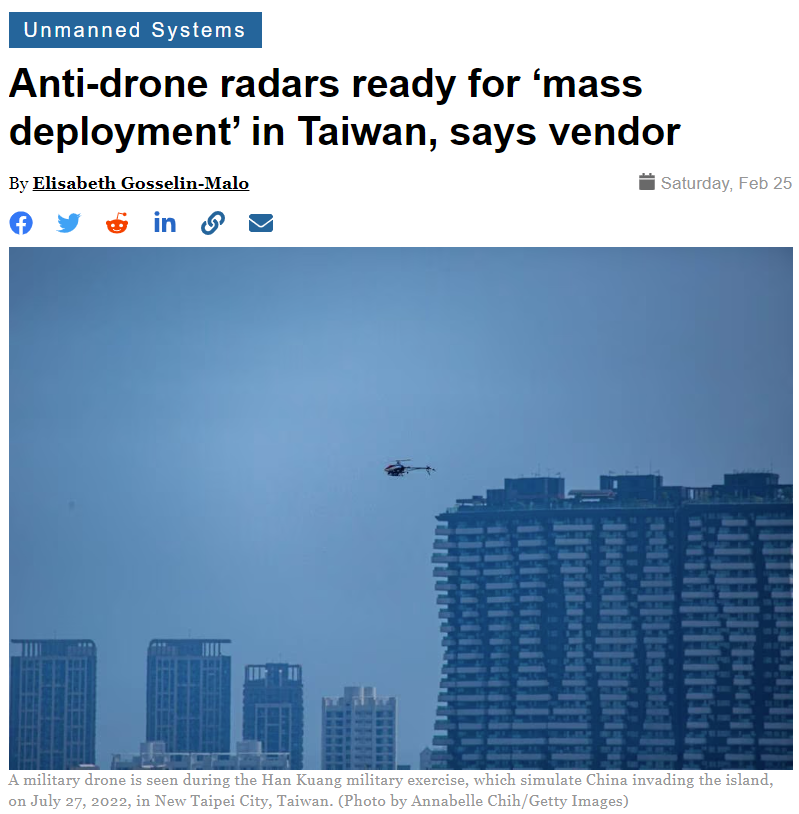 The CEO of Taiwan-based company Tron Future, whose counter-drone radars are already used by the Taiwanese Army, says the systems are ready for mass deployment, eying a production rate of 100 per month for 2023 based on increased demand.
Tron Future is only four years old, but its T.Radar Pro technology has already found an extensive market both in Taiwan but also in the Middle East and South Asia. The active electronically scanned array (AESA) radar has a drone detection range up to 5 kilometers and a weight of only 15 kilograms, which is what CEO Yu-Jiu Wang says has appealed the most to customers.
"The design of the radar was born out of a need to create an air-layered defense for the protection of Taiwan against the ever-present threat of different types of Chinese drones," Wang said in an interview here at the IDEX arms fair.
Its development followed four tenets, he explained: keeping it lightweight and small; equipping it with a 4D micro-doppler function to differentiate between multirotor drones and birds; low cost; and performance against small and low-flying targets in urban environments.